ARISE and Ski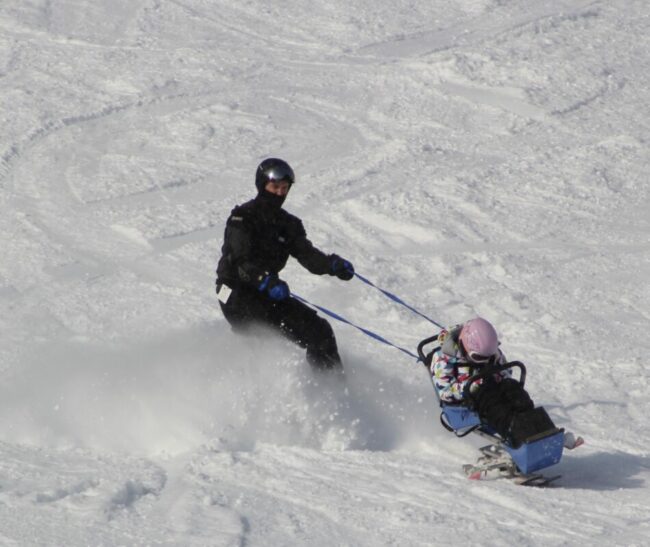 If you want to ski, ARISE & Ski is here for you. We are one of the longest running premier adaptive winter sports programs in Central New York, dedicated to ensuring that anyone who wants to is able to participate in winter sports.
Each year, ARISE & Ski provides lessons to individuals with various disabilities, including spinal cord injuries, developmental disabilities, sensory impairments and many others. We provide expert instruction and adaptive equipment to ensure all skiers have a safe and fun experience on the mountain. More than 100 volunteers devote their time to training and lessons. SkiCNY lends incredible support to this inclusive recreation program.
ARISE & Ski Participant Application is open and ready for submissions. The application will be available until 11/30/23. The cost of the program for 2024 is $250. There are no eligibility requirements. The program is open to the public.
Lessons will run Saturday or Sunday; Morning or Afternoon starting the weekend on January 6th and 7th through the weekend of February 10th and 11th, 2024. Please note, there are no refunds for missed lessons and we are unable to reschedule missed lessons.
The link for the application is:
https://rec.ariseinc.org/form/arise-ski-participant-app-2024